From the KOOSHOO Founders: Anti-racism and How We Do More
Rachel and I started KOOSHOO in 2010 because we felt our privilege in life needed to be put to use.
Traveling made us acutely aware that our advantages in life (being white, Canadian/Australian, middle class) were nothing more than birth-luck. In our twenties, we'd spend hours talking about this birth-luck and how we could use it for good in our lifetimes. Ultimately, we decided to start a business - this business - because we felt a business could provide a greater platform from which to encourage positive change than we could ever create as individuals.
Before we even had a product, we had a mission: to uplift others. This is why we work with fair trade suppliers, minority-owned businesses, organic farmers and ethical trim producers. We're proud of this and will continue to do more on this front.
But watching the world change under our feet over the past 2 weeks has taught us we can do more - much more.
Last week we went quiet on our social media with the intention of using the subsequent space to listen, learn, and amplify the important voices/messages being shared.
Photos by Kit Wilson of the Black Lives Matter march on Norfolk Island in the South Pacific
The week was one of introspection and coming to terms with the fact we haven't done near enough with this platform we've created. It was also an opportunity to share what we're learning with our children - our eldest is 5 and wanting to learn about the world. Together we marched in her first protest march, a small but passionate march here on Norfolk Island in the South Pacific (where the word KOOSHOO comes from) where we are currently living.
We've read a lot of powerful quotes this week but this one by Maya Angelou feels particularly poignant for this moment: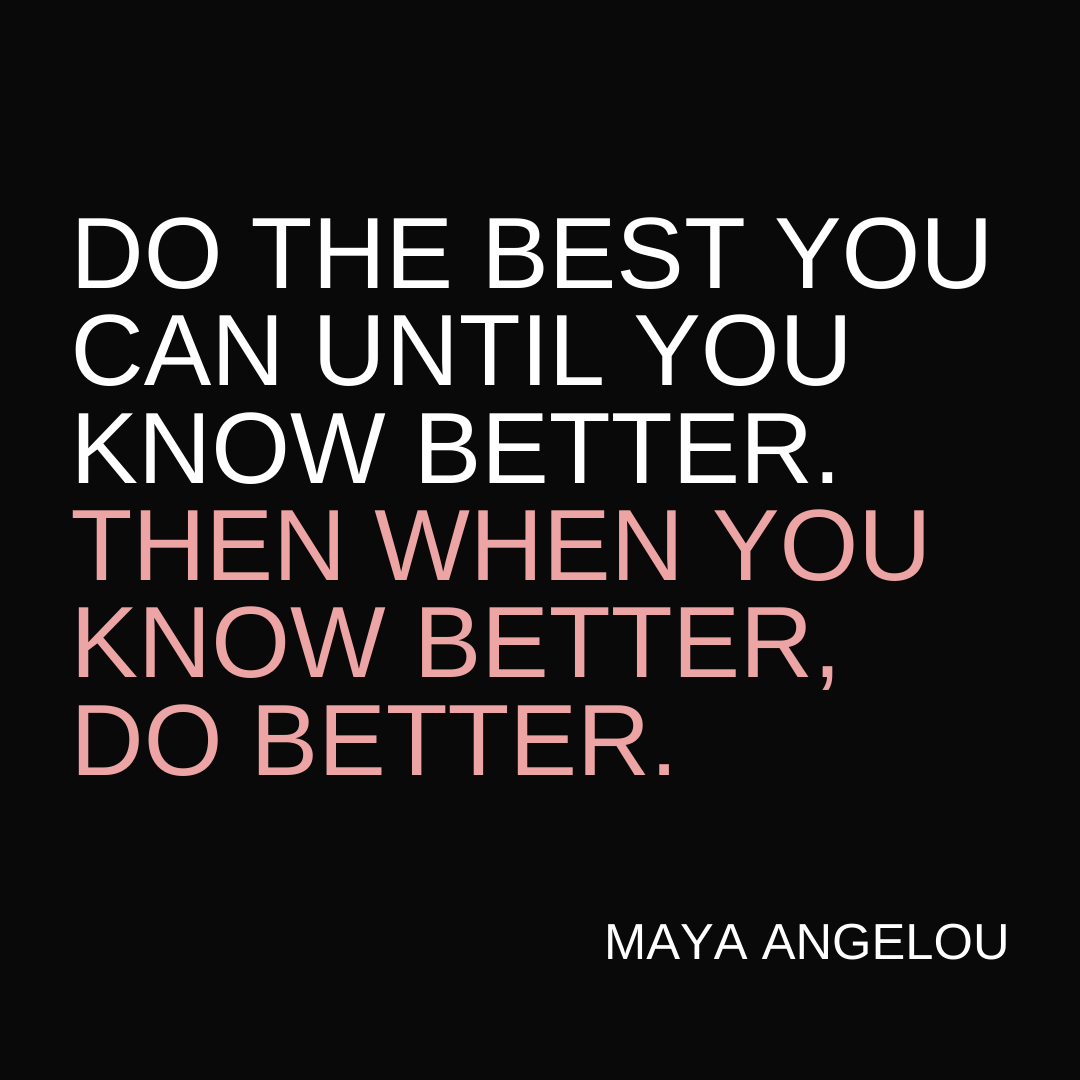 Here's how we at KOOSHOO are going to do better:
1) Training for us and our team
This week we participated in an online training program called Whiteness at Work run by The Adaway Group. The workshop was recorded and is available below. It's a thought-provoking and educational discussion and we look forward to doing more training in the months and years ahead to make KOOSHOO a workplace that fosters safety and inclusivity for our team and the KOOSHOO community at large.
2) Amplifying BIPOC voices and talents
We will use our social media, newsletter, blog, and more to center BIPOC voices, causes and small businesses on a regular basis. This will be a continuing feature in our posts and not just in response to recent events.
To start, our team has put together a comprehensive list of petitions, charities, books and movies that we encourage all of our community to work through. While these resource lists are handy, what's critical is all of our engagement and follow-through on what we learn.
When following influential BIPOC voices, add them to your "close friends" list so that you see their posts more often in your feed.

Take an hour of your evening to sign as many petitions as you can (you can support petitions in other countries than your own - or simply use 90210 as a zip if not in the USA). Do this again next week, the week after, the week after that, and so on. Make it a habit. Petitions demand accountability of perpetrators and justice for those without a voice.

Watch films/videos, listen to podcasts, read books then go out and share what you've learned with your community. Create ongoing conversations and get comfortable in your own discomfort around these topics. Conversation is always better than silence.
In addition to the resources we outline in our Solidarity with BLM blog post, here are some voices and conversations we personally found informative:
3) Hiring BIPOC talent
Our KOOSHOO team is tiny but we're growing. As new positions become available, we will actively post about these positions on platforms that have strong BIPOC representation. We will ensure that our writing, photography, design, stories, and more reflect a diversity of voices.
4) Supporting BIPOC causes
We're a self-funded business doing our very best to stay cash-flow positive as we grow this business. It's not easy, especially so during a pandemic that's had a huge effect on our business. That said, supporting charities and organizations doing good is a founding goal of our business so we constantly give to charity. We don't usually write a lot about this work but it's one of the things we're most proud of. Going forward, we will specifically look to donate equally to charities and organizations that uplift and celebrate BIPOC communities.
Despite the cash challenges of this time, we have just made our single largest one-time cash donation in the history of our company. It was $1000 to the Black Health Alliance, a community-led charity working to improve the health and well-being of Black communities in Canada. Our donation - made possible by all those that support KOOSHOO - is specifically for mental health support for Black children, youth and families in Canada. There is a fallacy amongst many Canadians that racism is a problem that only exists elsewhere. This is patently untrue and we are proud to be able to support the Black Health Alliance in working to uplift and empower Black Canadians.
5) Photography and video that shows BIPOC models in our products.
When we started this business we didn't have funds to pay models so we would coax our family and a few friends into modelling for our product photos. That was fine to start but the result was a homogenous product-photo library that does not represent our world. Going forward, we promise to photograph humans of every skin colour in our products so that everyone can feel represented. This will begin with a shoot next week and will be showcased much more extensively on our new website launching in October 2020.
--
What we've learned over the past few weeks also highlights that we can do much more to support indigenous peoples and communities across Canada. We recognize Canada has a long, horrible history of racism towards the First Nations people of Canada and we pledge to do more to support, uplift and celebrate our First Nations. We acknowledge that our office in Victoria, BC, is located on the lands of the Lekwungen speaking people of the Songhees, Esquimalt and W̱SÁNEĆ nations.
The efforts we've outlined above are just a first step. We promise to continue learning and listening so that as we know better, we can do better. This is a journey and it's one we're committed to.
We encourage you to do the same.
In solidarity,
Jesse & Rachel
KOOSHOO founders
Leave a comment